Drainage Strategy
Drainage Strategies and SuDS Maintenance Plans can be produced to accompany our flood risk assessments.
For this project in Croydon, initially percolation tests were undertaken to ascertain the potential scope for the use of SuDS. A Drainage Strategy was prepared together with a report on Above Ground Rainwater Attenuation and Harvesting. The attenuation and harvesting report also included a section detailing the social and environmental benefits of the scheme as required within the planning conditions. A Drainage Maintenance Plan was prepared for both below and above ground stormwater drainage.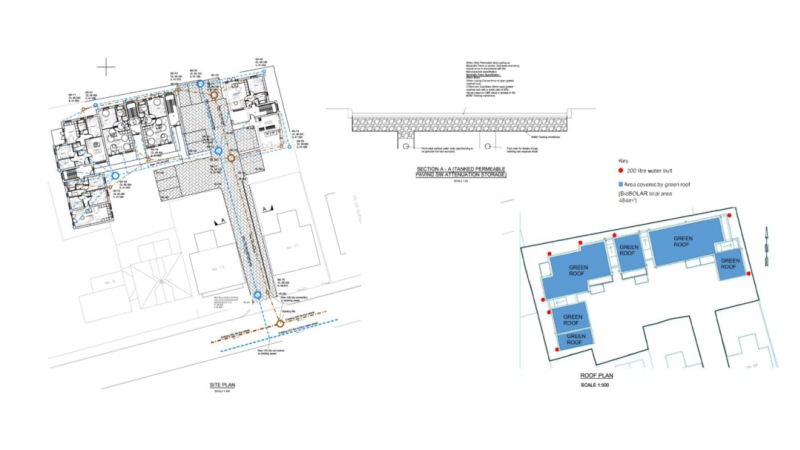 Need a Drainage Strategy?